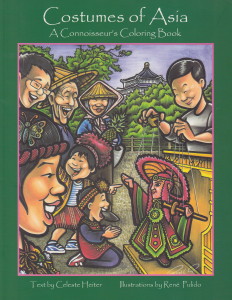 Costumes of Asia: A Connoisseur's Coloring Book
Featuring coloring pages of costumes in twenty Asian countries, Costumes of Asia invites both children and adults to discover the Asian continent through its fashion traditions. While coloring lively pictures featuring unique clothing and settings, readers will travel to countries such as Mongolia, where they will learn about the specially designed deel that is worn year-round to protect from the harsh climate, and to Korea, where the elaborate hanbok is worn by both men and women on special occasions. Along with providing an entertaining journey through the costumes of Asia, this coloring book also makes learning a fun, active process.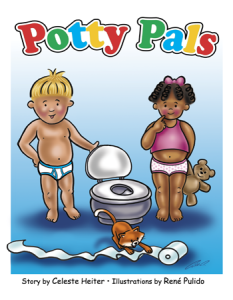 Meet Willie and SuSu, two precocious toddlers who are learning to use the potty. They wear underwear because it makes them feel grown up.  Follow them throughout their day as they try to stay clean and dry.  Join their parents in celebrating their success at day's end.  And show your pride in your own child as well.